November 06, 2020 |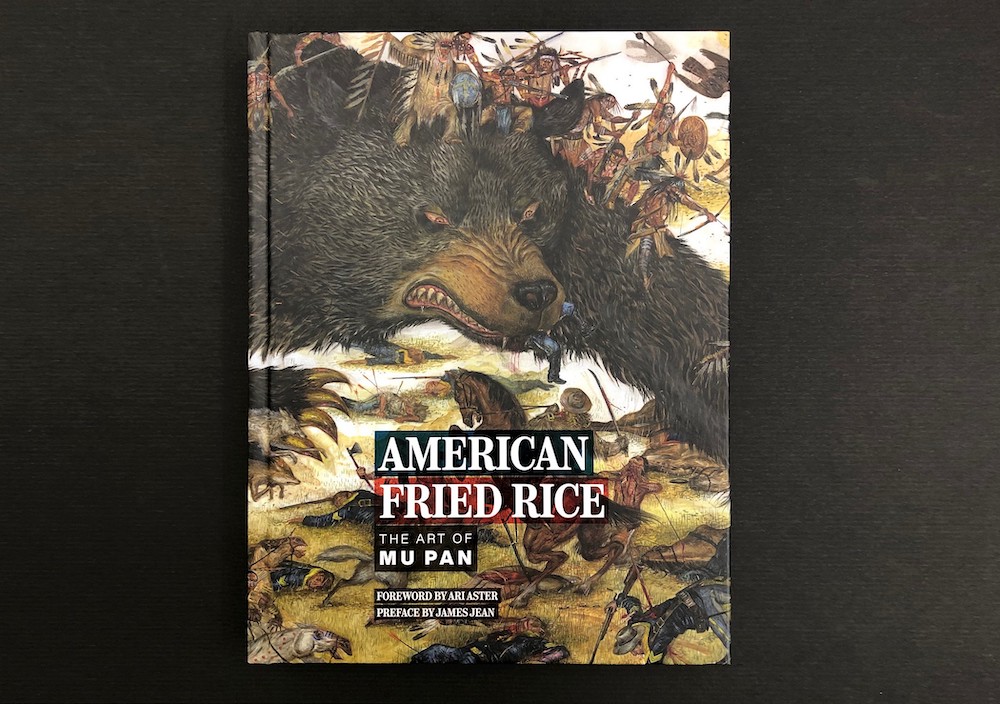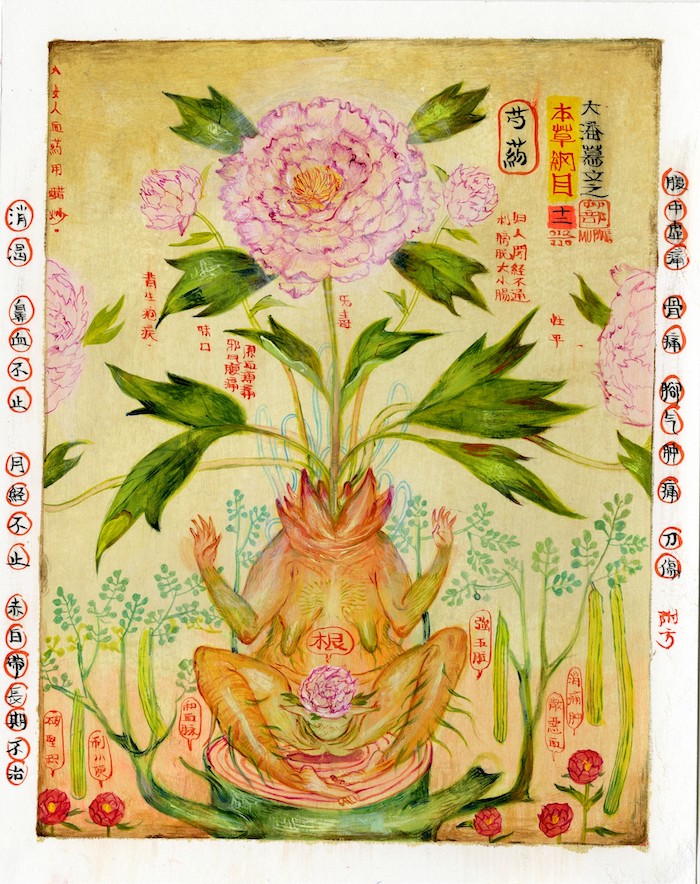 Seven years since we first introduced the work of then SVA grad, Mu Pan, in a brief post titled "The Works of Mu Pan," Taiwan-born and Brooklyn-based artist released his first monograph titled American Fried Rice: The Art of Mu Pan. The hardcover book is providing an elaborate look into his visceral, exciting, chaotic, and hilarious world filled with epic battles between mythic, pop-culture, and exceptionally mundane characters.
Raised on a strong influence of his Taiwanese upbringing and immersed in the culture of his adopted homeland, Mu Pan's work blends together seemingly despairing characters, visuals, and aesthetics. Growing up with Japanese manga, Hong Kong Wu Xia TV series, and books by Louis Cha, strongly informed the way his narratives are constructed. Storyteller prior to anything else, the artist is regularly working with monumental scenes which are often metaphors or caricatures of the world he sees. "The first 10 years of my life here I tried to be American so bad," he stated in the conversation that is featured in the book. "And then the second 10 years I just spent searching who I'm really am. Now I'm just bitter, I hate everybody equally. I'm not American, but I'm also not Chinese anymore. I'm glad I have both and I don't have both."

Rendered using techniques and formats inspired by Edo-era Japan but also influenced by the Western painting, Western image-making, and Dutch-Flemish painting technique, Mu Pan's imagery regularly features characters from Japanese Kaiju films, samurai iconography, mythology, Bruce Lee, alongside people from American popular culture. With an illustration training background, his appreciation for Ukiyo-e aesthetics blends with his love for Bruegel and when mixed with his uncompromising attitude results in a truly unique graphic universe. Collected for the first time in one publication, American Fried Rice: The Art of Mu Pan provides a great overview and detailed look into his both timeless and hyper-modern oeuvre. The book features a foreword by filmmaker Ari Aster (Hereditary, Midsommar), a preface by artist James Jean, and a long conversation between Mu Pan and writer/curator, Sasha Bogojev.
Along with the regular edition which is now available online, the limited-edition will be released in early December in an edition of 100 copies, only through Galerie LJ's online store. This edition will comprise the book, signed and numbered in a matching slipcase and original painting on paper from his newest series Compendium of Materia Medica. This series is a reinterpretation of the Ben-cao gang-mu, a Chinese herbology volume written during the Ming dynasty and originally published in the 16th century and we've received a couple of images showing Mu Pan's vision of these iconic images. —Sasha Bogojev